Summer Camps for Kids in Dubai: Do it the STEM way!
1 minute read
20 Jun, 2017
Summer Camps for Kids in Dubai: Do it the STEM way!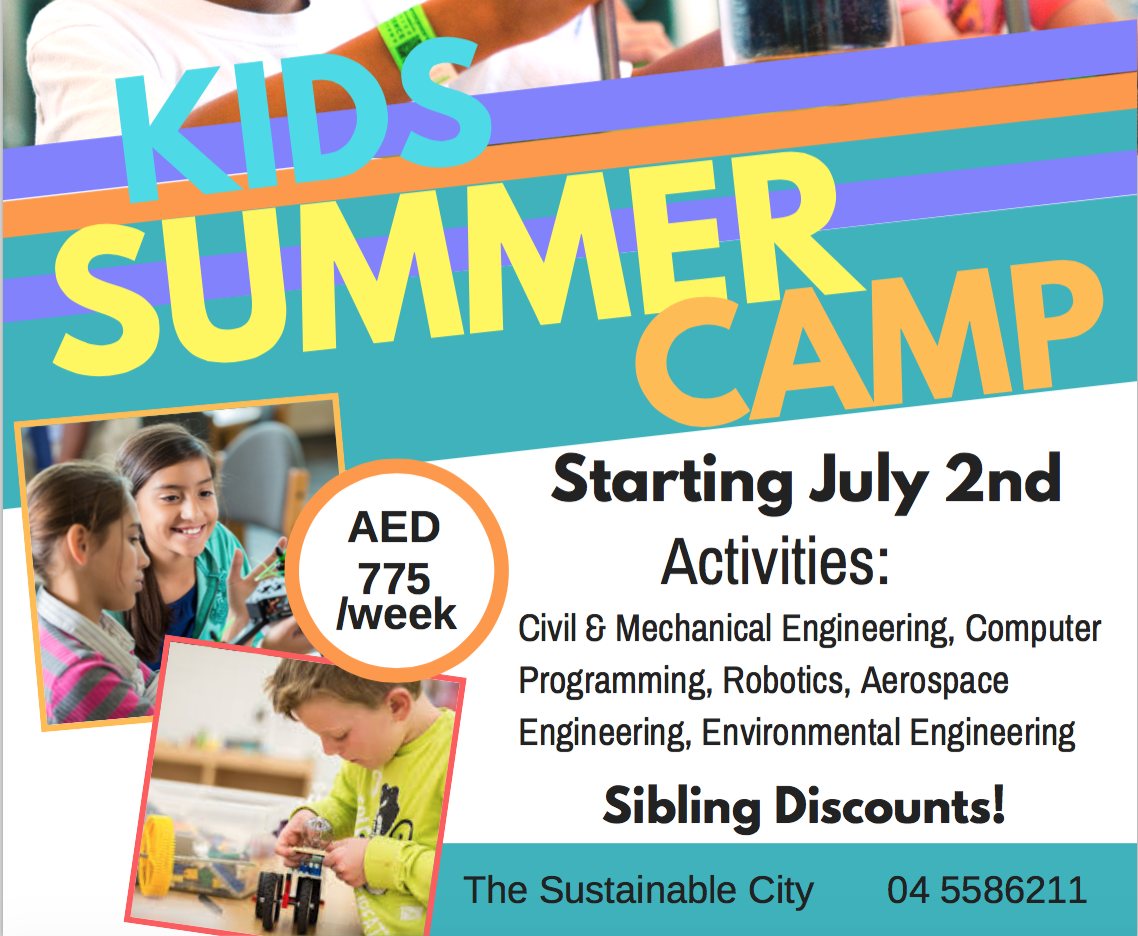 Chances are, you've heard of STEM education in the news recently. It's a hot topic, and for good reason. Read on to learn more about what STEM entails and why STEM education is so important to today's children.
What is STEM?
STEM stands for Science, Technology, Engineering and Maths. In the next several decades, the technology industry is expected to continue to boom and there will be more jobs in technology, specifically, than there are graduates with degrees in the technology field. University graduates who have a degree in a STEM-related field tend to have a higher income than graduates with degrees in a non-STEM-related field. Science, technology, engineering and maths jobs are not going away anytime soon. There is going to be a persistent need for these jobs in the coming decades, and it's important to make sure that today's children are prepared to succeed in the job market they will be a part of when they become graduates. Most jobs require a basic understanding of maths, of course, but a specialization in STEM makes a job candidate even more competitive. STEM is truly the future.
Why STEM?
STEM not only prepares children for the real world, it also enhances their problem solving, critical thinking and teamwork skills. Your child will develop specialized skills that will allow them to approach all subjects with determination and drive in the next academic year. Students will learn how to explain complex ideas to others, therefore deepening their own understanding as well.
By enrolling your child in a science-driven STEM Summer Camp in Dubai, you'll be giving them a head start on real life STEM application. From coding to robotics, children will have the opportunity to participate in unique STEM situations that will give them a head start on the coming school year.
To learn more about our Kids Summer Camps, which will be located in Mirdif and The Sustainable City (near the Arabian Ranches)click here