THE BEST Educational summer camps in dubai
This summer, STEM for Kids will be running a series of Summer Camps designed to develop your child's interest and understanding of the Science, Technology, Engineering & Maths principles using real-world challenges and activities.
More about our Summer Camps:
This summer, children (aged between 5 and 11) will have the opportunity to learn a wide variety of Science, Technology, Engineering and Maths based disciplines based on the STEM for Kids learning programs.
This Summer Camp includes the following activities from the following programs:
Civil and Mechanical Engineering

Computer Programming

Robotics

Aerospace Engineering

Environmental Engineering
Our program is split into 2 categories based on your child's age and experience with STEM:
Group 1 is designed for younger children and beginners and provides a fun-filled week of STEM activities to ease their introduction to our Science, Engineering and Coding program.
Group 2 has been created for older and more advanced children and features more complex challenges and topics that will stimulate their minds.
This summer, children (aged between 8 and 12) will have the opportunity to learn about the world of finance and money in our latest STEM for Kids program.
Why is Financial Education important for kids?
Financial literacy is something that many adults across the world fail to grasp and global education systems continue to ignore this important life skill. There's no doubt about it, a young adult with a sound understanding of how finance works will be better prepared for life than someone who has little or no understanding about this important topic.
Our Finance for Kids program has been created by our STEM for Kids team with the assistance of business professionals and entrepreneurs.
Our Finance for Kids Summer Camp will include the following activities:
The Value of Money: Inflation and Currencies

Making Money, Saving Money & Spending Money

How Banks work

Simple Interest Vs Compound Interest &

Budgeting

The difference between Debit Cards, Credit Cards and Store Cards

Ask the professional. End of week Q&A with a Finance Professional / Entrepreneur
For more information about this camp, please visit this page: https://www.stemforkids.ae/finance-for-kids-summer-spring-winter-camps-in-dubai-2019
Camp 3: Business Bootcamp for Kids
This camp takes some of the skills developed in our other programs and encourages budding entrepreneurs to creatively ideate and develop a problem-solving product or service and building a business plan around it! The program is created for children aged between 10 and 14 year olds and covers the following topics:
Looking at the world around us - how can we improve this with a new product or service?

Creating a new product or service - considerations

Market Research - How do we determine if our product or service will be successful

Budgeting

Marketing & Advertising

Technology and Development

Business Plan Creation

Pitching and Negotiating

Mock investor presentations
This summer, children (aged between 7 and 11) will have the opportunity to attend a brand new,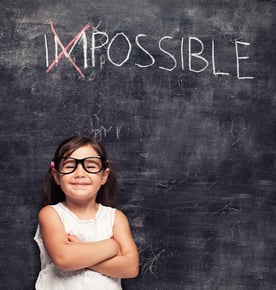 fun-filled and rewarding summer camp in Dubai designed to encourage and instil Resilience, Confidence, Happiness and Mindfulness in children.
Introducing the Mindfulness for Kids Summer Camp.
Numerous studies have show that children who participate in mindfulness programs tend be be happier boys and girls. Growing up in today's technology-filled world accelerates the pace at which children grow up. They're forced to respond quickly to life and are often unprepared for these demands. Our week-long program will prepare for these challenges by learning life-long applicable tools that will help prepare them for a better future.
Our Teachers and Coaches
Our experienced teachers have a wealth of experience in both teaching and STEM related learning and have been trained to US standards.
Location
STEM Summer Camps will be held at various Rove Hotels in Dubai
Weekly Fees:
Food and Refreshments: Please provide your child with any food and refreshments they may require each day. Food will not be provided by STEM for Kids.
Transportation: Transportation is not provided by the school or STEM for Kids
Payment: Payment can be made in cash or cheque and is payable in advance of each week of the camp. If you would like to pay by credit card, please let us know. All prices are subject to 5% VAT. For additional Terms, Conditions and Policiesplease click hereEarly