The Complete FINANCIAL EDUCATION FOR KIDS - WINTER Camp!
This Winter, children (aged between 8 and 12) will have the opportunity to learn about the world of finance and money in our latest STEM for Kids program.
Camp Dates:
Week 1: 15th December - 19th December
Week 2: 22nd December - 26th December
Week 3: 29th December - 2nd January (4 Days only. Camp will be closed on 1st January)
Why is Financial Education important for kids?
Financial literacy is something that many adults across the world fail to grasp and global education systems continue to ignore this important life skill. There's no doubt about it, a young adult with a sound understanding of how finance works will be better prepared for life than someone who has little or no understanding about this important topic.
Our Finance for Kids program has been created by our STEM for Kids team with the assistance of business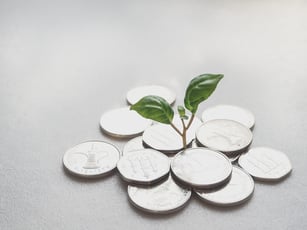 professionals and entrepreneurs.
Our Finance for Kids Camp will include the following activities:
The Value of Money: Inflation and Currencies

Making Money, Saving Money & Spending Money

Budgeting

How Banks work

Simple Interest Vs Compound Interest & Budgeting

The difference between Debit Cards, Credit Cards and Store Cards

Ask the professional. End of week Q&A with a Finance Professional / Entrepreneur about money & business
Our Finance for Kids Camp in action:
Our Teachers
Our experienced teachers have a wealth of experience in both teaching and STEM related learning and have been trained to US standards.
Location
Rove Hotel, Downtown Dubai
Finance for Kids Winter Camps will be during the following dates:
Week 1 - 15th December to 19th December 2019
Week 2 - 22nd December to 26th December 2019
Week 3 - 29th December 2019 to 2nd January 2020 (excluding New Years Day)
Weekly Fees:
| Timings | Cost Per Week |
| --- | --- |
| Full Day (8:30am to 2:30pm) | AED 1,250 |
Sibling Discount: STEM for Kids offers a fantastic discount of 20% for every additional child from your family!
Food and Refreshments: Please provide your child with any food and refreshments they may require each day. Food will not be provided by STEM for Kids.
Transportation: Door to door transportation is not provided by STEM for Kids
Payment: Payment can be made in cash or cheque and is payable in advance of each class. If you would like to pay by credit card, please let us know. For additional Terms, Conditions and Policiesplease click here