Have fun with M&M - Motion and Machines!
One of the oldest and broadest fields of engineering, Mechanical engineering deals with the design and production of machinery and tools. Mechanical Engineering fueled the industrial revolution and today, engineers are pursuing developments in biomedics, nanotechnology and mechatronics.
The beginner's program in Mechanical Engineering focuses on the study of forces, motion and energy. In this program, participants explore motion and machine fundamentals, as well as the way mechanical engineers apply these in creating exciting inventions that move.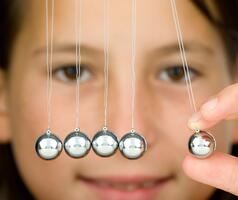 In this program, participants will learn the foundations of mechanics. They will experience the epic battle between adventurous motion and halting friction. They will get cozy with inertia and explore the potential of energy in an exciting series of hands-on / minds-on activities.
Activities include the making the Stop-it Droid, work with laziness, play the game of leap frog basketball and make a keepsake pair of wheels!
To learn more about this program, please complete the form on this page.