Engineering for kids
Blast off into the engineering land of air and space!
Civil engineers design structures like buildings, bridges and dams. The tallest building in the world stands 2700 feet tall - that's over half a mile! How do civil engineers think and plan for such structures?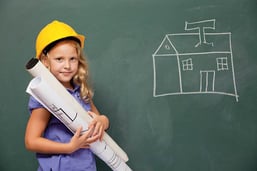 As one of the oldest and broad field of engineering, Mechanical engineering deals with design and production of machine and tools. It fueled the industrial revolution and today mechanical engineers are pursuing developments in biomedics, nanotechnology, and mechatronics.