Please note that all Camps are currently on hold and we will not be taking registrations due to the COVID-19 virus.
A unique camp, in dubai for the very first time
Children (aged between 7 and 12) will have the opportunity to attend a brand new, fun-filled and rewarding summer camp in Dubai designed to encourage and instil Resilience, Confidence, Happiness and Mindfulness in children.
Special words from a parent:
From all what I've seen and heard from the girls I can't but be very thankful for all that you've taught them. They seem more relaxed and accepting that somethings are out of our control. And we need to focus on what matters to us. Maryam was writing in her mindfulness book just before she slept and I will keep sending you photos as they fill up the book. Thanks again for a lovely, healthy and inspiring week.
Introducing the Mindfulness for Kids Summer Camp.
Numerous studies have shown that children who participate in mindfulness programs tend be happier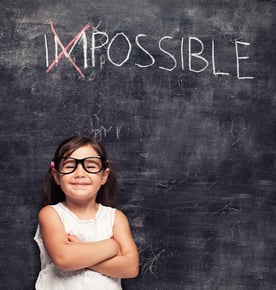 boys and girls. Today's technology-filled world accelerates the pace at which children grow up. They are forced to respond quickly to life and are often unprepared for these demands. Our week-long program will prepare kids for these challenges by teaching them skills and life-long applicable tools that will help prepare them for a better future.
Why is Resilience, Confidence, Happiness and Mindfulness

important for today's

children?
Adversity is a fact of life that hits most of us but not everyone can bounce back from it as strong as before. Only people with resilience overcome difficulties and failures and find a way to rise from the ashes. For children, learning how to deal with setbacks is a critical skill and our program will address this in a fun and practical way.
Children with a strong sense of self worth feel competent to cope with the basic challenges of life and feel worthy of success and happiness.

Confident children with self-esteem feel liked and accepted, feel proud of what they can do, think positively and believe in themselves. Conversely, children with low self-esteem are often self-critical and hard on themselves and may feel that they're not as 'good' as the other kids and think back of the times when they have failed rather than when they've succeeded.
What makes a happy child who grows into a happy adult? Research suggests that happiness is closely linked to three types of habits:
(a) How we think about the world and how we therefore perceive personal experiences
(b) Certain actions or habits such as exercise, eating healthily, connecting with other people and regularly smiling and laughing.
(c) Character traits such as self-control, industriousness, fairness, caring about others, wisdom courage, leadership and honesty.
From our earliest moments, mindfulness can help minimize anxiety and increase happiness. Di
versity comes at us from the moment we are born. Infants get hungry and tired. Toddlers grapple with language and self-control. As children develop through adolescence to become teenagers, life grows ever more complicated. Developing relationships, navigating school and exercising independence — the very stuff of growing up — naturally creates stressful situations for every child.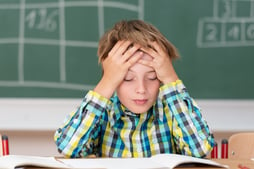 At each developmental stage, mindfulness can be
a useful tool for decreasing anxiety and promoting happiness.
Mindfulness — a simple technique that emphasizes on paying attention to one's present moment in an accepting, nonjudgmental manner — has emerged as a popular mainstream practice in recent decades. It is being taught to executives at organizations, to athletes in the locker room, and increasingly, to children both at home and in school.
Children can benefit greatly for mindfulness practice. Good, positive habits formed early in life will lead to enhanced behaviors in adulthood. With mindfulness, we are providing children today, with the opportunity of being peaceful, kind and accepting through to adulthood.
Mindfulness for Kids Camp in Action:

Our Mindfulness for Kids Summer Camp will consist

of fun group and individual activities including art, drama and games to teach children the following skills:
How to understand and manage emotions
How to build resilience
Improving self-esteem and confidence
How to solve problems
How to cope with stress and worries
Build and maintain positive relationships
Improve concentration and focus
Greater physical and emotional well-being
Our Instructors
Our experienced mindfulness instructors have extensive experience in education and counselling.
Location
Rove Hotel Downtown Dubai
Mindfulness Camps will return in 2020
Ages
Mindfulness for Kids Camps are designed for 7 to 12 year olds.
Weekly Fees:
| Camp Option | Cost per week (AED) |
| --- | --- |
| Full Day (8:30am to 2:30pm) | AED 1,250 |
Sibling Discount: STEM for Kids offers a fantastic discount of 20% for every additional child from your family!
Food and Refreshments: Please provide your child with any food and refreshments they may require each day. Food will not be provided by STEM for Kids.
Transportation: Door to door transportation via a 3rd party provider can be provided for groups of 2 or more children, please specify if you require this on the registration form and our team will be in touch.
Payment: Payment can be made in cash or cheque and is payable in advance of each class. If you would like to pay by credit card, please let us know. For additional Terms, Conditions and Policiesplease click here