As we enter 2019, most parents of school age children will be turning their attention to the next set of school holidays in Dubai. Aside from a short mid-term break in February, most schools will be breaking up for Spring break (or Easter) on the 28th March.
Working parents who are not planning on taking time off may require their children to attend a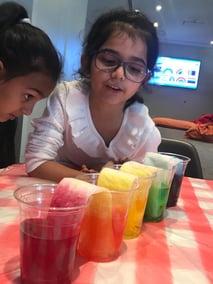 Spring Camp from 31st March through to 11th April and this search can often be painstaking given the berth of options available to parents in Dubai. From sports camps to arts and crafts centres, it's fair to say that parents have a multitude of options available to them.
Selecting the perfect Spring Camp for your child
The key to selecting the right camp for your child is to ensure that you select a camp that will match some of the interest areas that your child has. For example, if your child has little or no interest in sports, think twice before sending them to a sports camp. In this scenario, your child may be put off further, be disengaged with each activity or isolate themselves from those kids that enjoy the sports on offer.
In addition, consider selecting a camp that will teach your child new skills or promotes important confidence building activities that will help your child develop in areas that will positive impact school and home life. At STEM for Kids, we encourage key skills such as communication and discussion by allowing each child to present their work to their peers. Over the period of a week or two, we love seeing a child's confidence and authority grow!
Select the perfect Spring Camp venue for your child
STEM for Kids Spring Camps operate from varied locations designed to excite children as they enter each day. Most children don't want to go back to school during their holidays so it's important to expose children to different, yet safe surroundings to keep them motivated and excited each day of camp. At STEM for Kids, our locations also include modern, high-quality and secure hotels and our partnership with Rove Hotels in Dubai means that we have access to first-class facilities in a friendly environment. Kids also get a taste for the real world within these locations within a safe and secure environment.
Why Choose STEM for Kids for your 2019 Spring Camp?
With almost a decade of experience in the USA and UAE, STEM for Kids creates intrigue,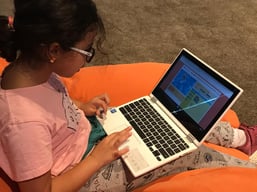 excitement and real-life applications of science, technology, engineering and maths in a hands-on, fun and engaging environment. Each day, our Junior Engineers tackle and solve a new science problem, fulfil and engineering task, problem solve using computer programming and build and program robots using best in class educational equipment.
Registrations for our STEM 2019 Spring Camp will open in February 2019. To learn more and to register your interest, please visit this page: https://www.stemforkids.ae/stem-for-kids-spring-camps-in-dubai-2019
A preview of what to expect - Our last week of Winter Camp below: